DrivingSense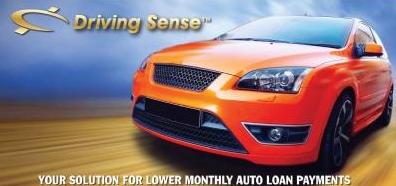 ABE's Solution for Lower Monthly Auto Loan Payments!  Just like a lease, only better!
DrivingSense™  is a vehicle financing program that offers you a viable option to conventional vehicle financing or leasing. In fact, while similar in concept to leasing, DrivingSense™ overcomes many of the disadvantages of typical leasing programs. And, it offers monthly payments that are considerably lower than conventional financing.
Put DrivingSense™ to work for you…
Lower Monthly Payment
Ability to upgrade the kind of vehicle you drive
Ownership of the vehicle
No capitalization fee
No application fee
No security deposit
No first or last payment required up front
Greater flexibility:

Sell / Trade
Finance residual value as used vehicle loan
Return at loan end

No "Back-End" surprises
No early payoff penalty
Realistic residual value
Click here to view current rates.