Shopping Made Easy with the ABE Debit Card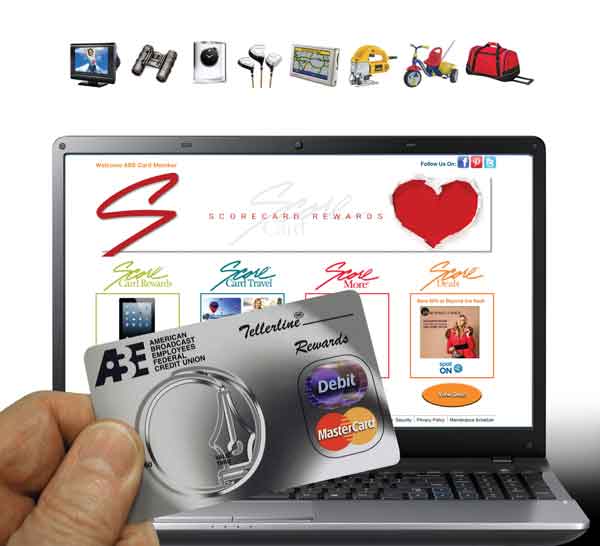 Our Debit Card works like a check, only better.  Our Debit Card allows you to withdraw funds from your checking account without ever having to write a check.  You can purchase groceries, gas or anything else wherever MasterCard  is accepted.  The purchase amount will be deducted from your checking account.  The card also works exactly like an ATM card, so you can still get cash from your savings and checking accounts at any ATM.  Members withdrawing cash at any ATM bearing the CO-OP Network logo, receive Fee-Free access to their money.  A PIN (personal identification number) is required.
ABE's Debit Card also offers ScoreCard reward points for every qualifying retail purchase.  Reward points add up fast and are redeemable for brand-name merchandise and travel rewards – including airline tickets!  Use your signature for all of your everyday debit card purchases and watch your reward points earnings add up!
Using your signature is easy!  Simply follow this steps:
When you are asked for your PIN or prompted to choose "credit" or "debit", choose credit and sign.
Be sure to sign the sales receipt when available.  In some cases, you won't need to sign a sales receipt, such as paying for gas at the pump.  Just choose "credit" and you will receive the same benefits.
Now you're a step close to choosing your next valuable reward!
Also, ScoreCard reward points earned on ABE VISA Platinum or MasterCard Gold credit cards may be combined with reward points earned on your ABE Debit Card.
So make sure you use your signature for purchases and you'l be amazed at how quickly your reward points add up!