Quicken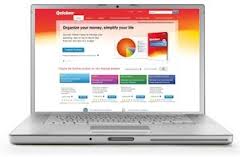 Quicken® is a personal financial management software product that allows you to manage your accounts on your personal computer. Now you can update your files and download transactions by connecting directly to your ABEFCU accounts.
Quicken makes managing your money easy
Download your transactions and balances for your ABEFCU accounts.
Pay your bills online(coming soon).
Transfer funds between eligible accounts.
See all your finances on one page.
How to Enroll
You must be currently enrolled with ABE's Online Banking in order to utilize Online Banking through Quicken.
If you're not already enrolled with ABE's Online Banking, click here to sign up.
Quicken Support
General Quicken Support http://www.quicken.com/support then click on contact us.
Quicken General Support 888-311-7276
The instructions below are for conversion of Quicken from the Intranet Branch to the new Online Banking platform.
Windows Direct Connect to Direct Connect
Mac 2015-2016 Direct Connect to Direct Connect
Mac 2007 Direct Connect to Direct Connect
Windows Direct Connect to Web Connect
Mac 2015-2016 Direct Connect to Web Connect
Mac 2007 Direct Connect to Web Connect