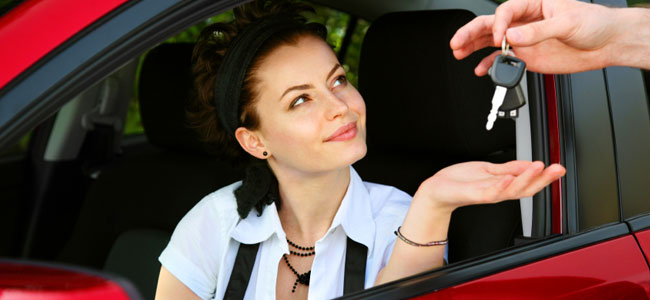 With ABEFCU's great low rates you may also save money on your monthly payments and lower your total cost of financing.  Best of all, you can use this loan for the purchase of a new or used vehicle, or to refinance an existing loan from another financial institution.
For a limited time only, we are excited to offer an auto loan program where your first payment is deferred for 90 days1.
New and Used Vehicle Loans
Get pre-approved today!
Let ABE's experts help you through the entire process of purchasing a vehicle.
With a pre-approved ABE Federal Credit Union Auto Loan, dealers will view you as a cash customer and you'll be in a much better bargaining position. You'll have the ability to negotiate a better vehicle price and, in most cases, drive away the same day.
ABE will finance up to 120% of the purchase price of a new or used car, truck, or van (which includes registration, taxes, filing and warranty) if you purchase gap insurance from ABE.
Click here for rates and terms.
Refinanced Auto Loan Program
If you have an auto financed elsewhere, ABE may be able to lower you interest rate and save you money.
A few minutes may save you thousands.
Click here for rates and terms.
Other Vehicle and Boat Loans
Whatever type of recreational vehicle you're dreaming of, an ABE loan can help you to afford that dream.
ABE will finance
Up to 90% of the purchase price of a new boat or new motorcycle, with a maximum loan amount of $ 15,000.00.
Up to 80% of the purchase price of new motor homes, fifth wheel trailers and RVs with a maximum loan amount of $ 50,000.00.
Click here for rates and terms.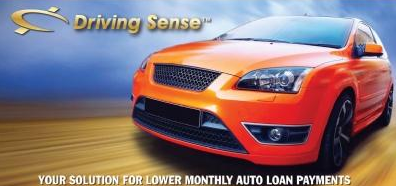 DrivingSense
ABE's Solution for Lower Monthly Auto Loan Payments!  Just like a lease, only better!
DrivingSense™  is a vehicle financing program that offers you a viable option to conventional vehicle financing or leasing. In fact, while similar in concept to leasing, DrivingSense™ overcomes many of the disadvantages of typical leasing programs. And, it offers monthly payments that are considerably lower than conventional financing.

ABE Federal Credit Union Auto Financing at the Dealership
ABEFCU has partnered with Credit Union Direct Lending® (CUDL) in an effort to make buying your next new or used vehicle easier and more convenient. CUDL AutoSMART allows you to get your Credit Union auto financing right at the dealership!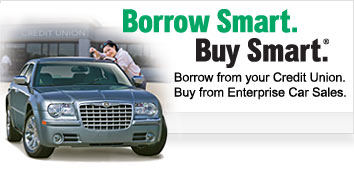 Haggle-free buying. Worry-free ownership.
Find you next vehicle with Enterprise Car Sales by searching their vehicle inventory to find the perfect used car for you or calling 1-888-227-7253 to find a location near you.
Learn More about Insurance and other Loan Protection Products
1 Interest will accrue during the deferment period and becomes due once payments begin. Auto loans currently fiananced through ABEFCU cannot be refinanced with this offer.
** APR = Annual Percentage Rate