Mobile Banking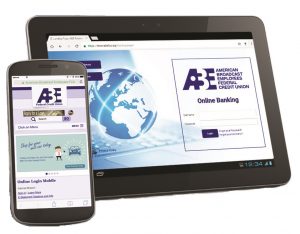 Mobile Banking
You're on the move. That's why we offer our convenient mobile banking service that lets you check your balances, transfer money, pay bills, and make deposits right from your mobile device.
Take Charge by utilizing ATM ard Debit Card Controls

Access your ABEFCU Mobile App using your fingerprint or facial recognition

Deposit your checks safely and securely into your ABEFCU savings or checking accounts using your iPhone, iPad or Android devices

Pay bills

Transfer funds

Apply for a loan

Locate Co-op Shared Branch or Fee-Free ATM near you

Purchase Rewards – Registered Online & Mobile Banking members can receive cash back rewards when you use your ABE Debit Card at participating retailers. The cash back rewards are then deposited directly into your checking. To learn more about Purchase Rewards, click here.
For Online/Mobile Banking and Bill Pay questions, call any ABEFCU branch or 800-598-0128, Option 3.  (During normal business hrs only)
Download our Free Mobile Banking App. from the App Store or Google play. We are listed as ABEFCU