DeposZip

Welcome to the ABE DeposZip Information Page
ABEFCU is committed to make banking convenient for our members. With DeposZip, qualifying members can deposit personal checks safely and securely from anywhere you have access to a mobile device or scanner-all without having to visit a branch.
FREE to qualified ABEFCU members
Available 24 hours a day, 7 days a week
Easy to use-Make a deposit in minutes
It's safe and secure within ABEFCU's Internet Branch
Email notifications are sent to you when deposits are processed
Deposit checks using a scanner, IPhone®, IPad® or an Android® device
What are the requirements to use DeposZip? 
Must have an ABEFCU account open for over 30 days 
Must not have any loans currently delinquent for 60 or more days
If you have Member Privilege, it must not be suspended.
Your account must not have a charge off
Note: ABEFCU reserves the right to reject any check deposit using DeposZip which is not properly endorsed.
Please make sure the back of your check includes the following required endorsement:

Your

signature

The account number where you will deposit your funds
The words "For Mobile deposit only at ABEFCU

"

These are the default deposit limits:

Per Deposit Limit: $5,000.00
Daily Deposit Limit: $5,000.00
Rolling 30-Day Deposit Limit: $50,000.00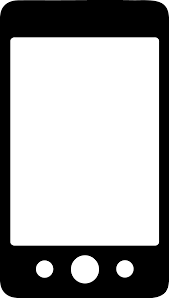 Mobile Deposits
Our Mobile Banking app makes Mobile Deposits easy. Follow the steps below to start enjoying the convenience of Mobile Deposits.
1. Sign-up for Internet Branch. Once registered, activate mobile banking from your PC by selecting the Account Services tab, click on Mobile Access, and follow the instructions to activate mobile banking.  You can also activate mobile banking by calling any ABEFCU branch. If you have already registered for Internet Branch AND activated Mobile Access, skip to step #2.
2. Download our free Mobile Banking app. from the Apple App Store or from Google Play. We are listed as American Broadcast Employees Federal Credit Union.


3. Login into your ABEFCU account within the app.
4. Tap the 'DeposZip' button and follow the steps.
5. Please retain your original check for 30 days before discarding.
Tips for taking quality photos using your IPhone®, IPad® or an Android® device.
Lighting Conditions: Bright but indirect light is best. Placing the check too close to lighting sources may cause shadows.

Background Surface: Any surface of a solid color that contrasts with the check is best. Use dark-color surface for light checks; a light-color surface for dark checks.

Document Zooming: Make sure the bottom of the check is aligned with the base guideline on the camera when taking the picture.

Image Size: Use the green guidelines to properly zoom and scale. Make sure the entire check appears in the guidelines and fills the space as much as possible. 

 Scan Deposits
Follow the steps below to scan check with a pc and scanner.
1. Sign in to your ABEFCU's Internet Branch account.
2. Select 'Account Services'
3. Select 'DeposZip'
4. Then follow the Steps
5. Please retain your original check for 30 day before discarding.
Not enrolled in Internet Branch? Click here.
 SCAN DEPOSITS DEMO
View the step-by-step process for Scan Deposits.  This demo has everything you need to know to deposit checks with a scanner.
Click to read American Broadcast Employees' Federal Credit Union's Policies and Disclosures:
The following items cannot be submitted for deposit using DeposZip:
Any item drawn on my account or my affiliate's account.

Any item that is stamped with a "non-negotiable" watermark.

Any item that contains evidence of alteration to the information on the check.

Any item issued by a financial institution in a foreign country.

Any item that is incomplete. This includes missing the endorsement included in Exhibit "A" Section 1.

Any item that is "stale dated" or "post dated."

Any third party check, i.e., any item that is made payable to another party and then endorsed to me by such party.
 Send us an email to DeposZip@abefcu.com with your questions or concerns.